Description
Waka Ama is the NZ term for the sport of outrigger canoeing and since 1990 NZ has sent teams to the World Va'a (waka) championships.
In January this year, our teams competed in the Waka Ama Clubs National at Lake Karapiro and two of our teams qualified for entry to the WORLDS competition which takes place on the Sunshine Coast, in May this year. Our U16 Boys and U19 Girls will be representing NZ and their Club, which is an outstanding achievement.
We have been fundraising for a couple of months now. The kids are doing their bit with the usual sausage sizzle; movie night. We had a cocktail fundraiser last weekend where the 13 paddlers entertained musically and served canapes. They raised $2,700.00 They have also spent three full Sundays chopping and delivering firewood. So far the 13 paddlers have raised $10,500.00, and we need more help.
The teams training schedule is hectic. On top of the schedule training sessions with their coach, as a team they add extra early morning sessions to get better. I know it's not just for them or their team, but they are doing it for their coach. They are humble, proud young people, quite similar to the All Blacks!
If you could graciously consider donating to these two crews I know it would certainly be a relief for some of the families.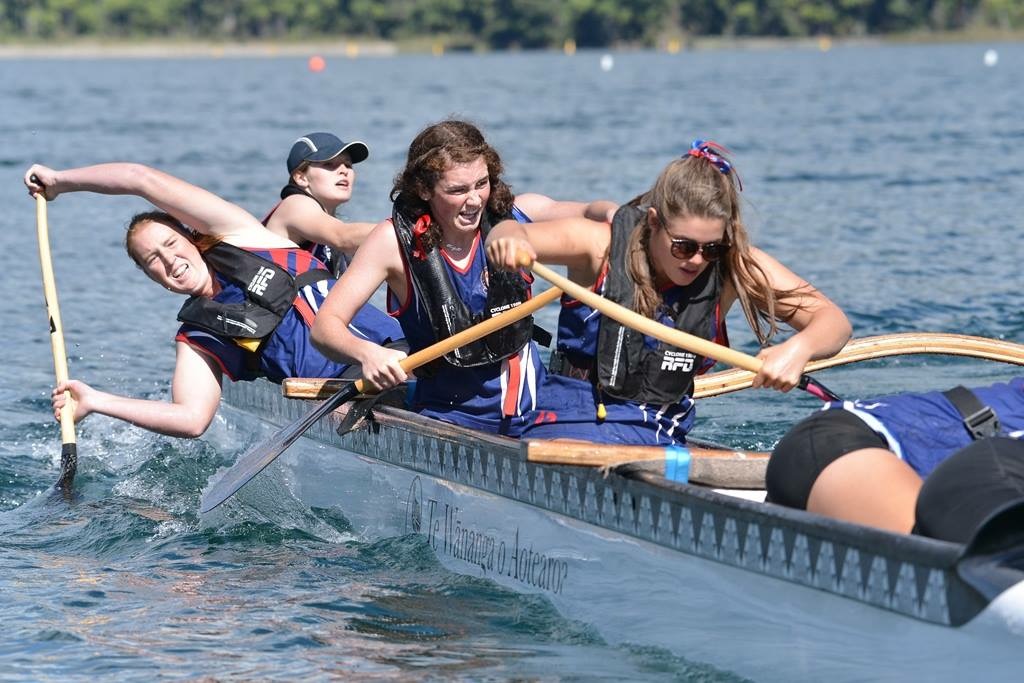 "THIS IS A MULTICULTURAL SPORT, FOCUSED AROUND KEEPING COMMUNITY AND FAMILIES TOGETHER WITH DIFFERENT SOCIO-ECONOMICAL BACKGROUNDS."
WHAT IS THIS FUNDING FOR?
The 13 paddlers – U16 Boys and U19 Girls. To help with Travel; Accommodation; Uniforms; Van Rentals for 8 days.
HOW WILL THIS BENEFIT THE COMMUNITY?
Immensely, as our young people who have qualified for this event has brought the community closer together and members have increased at the Club. It has raised the awareness in the community around health benefits, people are being more active, families are training together and anyone can participate at any level.