Description
THE STORY
I am so excited to be reselected for the third time to represent NZ at the World Juniors. This year being held in the Azores off the coast of Portugal in September. For the past 3 years my focus has been on training and competing at the highest level possible for NZ. Along with fundraising to make this happen. Combined with being a committed Year 13 Student, pretty much every second counts. I could really use your help to make it possible to achieve my dreams of once again representing NZ.
Growing up at Muriwai on the Wild West coast I started surfing from an early age riding tandem with my dad. I was naturally fearless, I left the fear to my parents as I would struggle my way out the back to join my older brother and his friends. Not wanting to be thought of "as the little sister tagging along" and pretty determined It wasn't long before I was addicted and holding my own out there. I started competing at our local Maori Bay boardriders club and haven't looked back.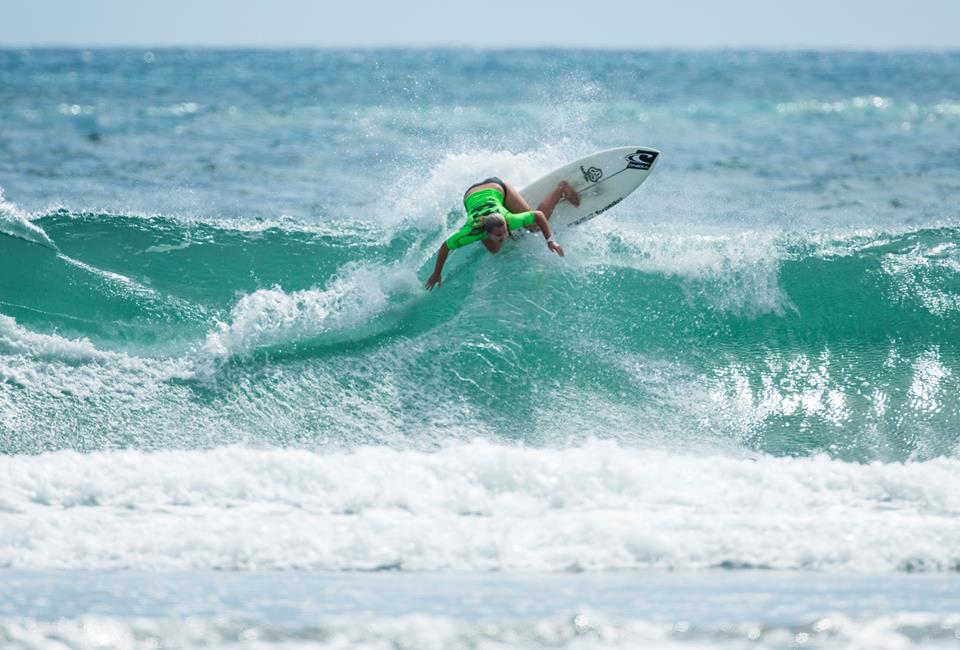 THE FUTURE
I have been fundraising for 3 years now and the same people have largely been supporting me. It is a lot to keep expecting of the same people. The Worlds this year is huge being so far away and there is always a limit to how prepared you can be with the costs of surfboards, travel, accomodation and coaching. Also wanting to achieve excellent results in my final year of school for University adds to the pressure of time available to fundraise. Having the assistance of the ISPORT foundation would be incredibly appreciated. I captained the Auckland team in 2015. I am planning to study a Bachelor of applied science majoring in sport and nutrition. I have been involved in helping others with Starship Ronald McDonald House, Salvation Army, at Risk Youth and local Community Surfing days. I will always continue to help others. Long term my focus is on competing on the World Surf league and being among the first New Zealanders to compete at the Olympics in Tokyo in 2020.
I am running a Trivial Pursuit night as my main fundraiser which is being supported by my amazing community.
Britt Kindred
BRITT NEEDS YOUR HELP TO REPRESENT NZ AT THE WORLD JUNIOR SURFING CHAMPS IN AZORES!
This is my third year representing NZ. I am in the position where I have had to raise the total amount each time. I am in year 13 my final year of school and have not only a huge time commitment training to reach my goals competitively for NZ but also to achieve to a high academic level for University next year. Your help in reaching people for support will assist me greatly in achieving my fundraising commitment which takes a lot of time and is a constant additional pressure.
Currently for 2016 I am placed 1st in the U20 girls and 2nd in the NZ Open woman series. Internationally This year I placed 13th in the U18 girls Pro Junior in the Avoca World Surf League and 17th in the Open Womens Qualifying series event in Boomerang Australia in April. From there my training has been fully focussed on representing NZ and striving for an excellent result at Worlds.