Description
My name is Sam Rowe (Thomson) I am 14 years old. I was born in Kaitaia and moved to Dunedin to live with my Fathers family when I was a baby. I went to many schools and didn't get a chance to settle down and play sport until I was at High School. Since I started at Kings High School I have been doing Touch Rugby, Athletics and Cross Country and achieved great results in all three. I also have strengths in Maths, English and PE. I am always keen to be part of a team and also enjoyed doing Kapa Haka last year.
2015 End of year prize giving for me was very rewarding being recognised for my hard work and achievements in my sports and academic merits.
I have been successful in making the New Zealand under15 mixed Touch Development Squad. We travel to Gold Coast and train with our Australian Counterparts in September. The cost of this development team is $3500.
I am 14.5 My parents are not able to support me, so I live with my Aunty and Uncle and my two toddler cousins. I have excelled in Touch and Athletics and they have supported me for the Nationals and tournaments to date but cannot afford the full cost of this NZ Touch Team. We receive a benefit for cost of living but WINZ do not cover overseas travel for these activities. We need assistance to ensure I can go and represent NZ for The Touch Development Team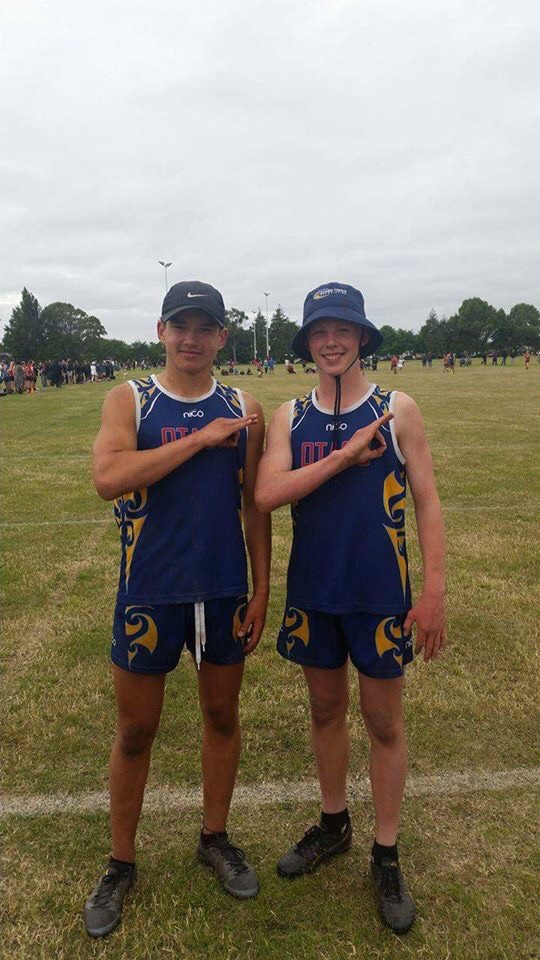 PLEASE HELP SAM JOIN THE U15 NZ TOUCH DEVELOPMENT TEAM
OTAGO
SPORTING GOALS
SPORTING:
-Continue to make NZ touch teams in the future; under 18 team and touch blacks when I leave school
-Continue training for running and athletics compete a national secondary schools
-Participate in National secondary schools touch tournament for kings 2016
-Make Kings u15 a team for rugby at halfback or full back 
PERSONAL:
-Get good grades at school and pass NCEA with a high grade
-Fundraise all the money for NZ tour
-Get a part-time after school job when I turn 15 
HIGHEST SPORTING ACHIEVEMENTS
-Selected in u15 NZ mixed touch team
-Selected in otago u15 boys team 2015-won South Island title
-Selected in otago u15 mixed team 2016-3rd in NZ
-Competed at 2015 South Island secondary school athletics championships-3rd in u14 1500m run 5th in u14 800m race
-Competed at National secondary schools cross country champs 2015 in dunedin
-1st in otago athletics Champs in 800m and 1500m
-1st in otago secondary schools cross country champs u14 race 2015