Description
What are we fundraising for?
We might be novice sailors at this stage, but we're all keen and dedicated to upskilling. We are very fortunate to have been invited to a coaching regatta in Rarotonga this July. The regatta is called the South Pacific Teams Racing Regatta. We are going to learn about boat-handling as well as the tactics of Teams Racing, an exciting sport that is hugely popular around New Zealand. For the first half of the week we'll receive training, and then we'll sail in a regatta against the skilled Cook Island sailors. We will be away for a total of 8 days during the July school holidays. This will be the start of making our team stronger and more competitive.
We and our parents are working hard to fundraise and would really appreciate your added support. All money raised will be shared between each of the girls in our team to help finance the trip and coaching costs.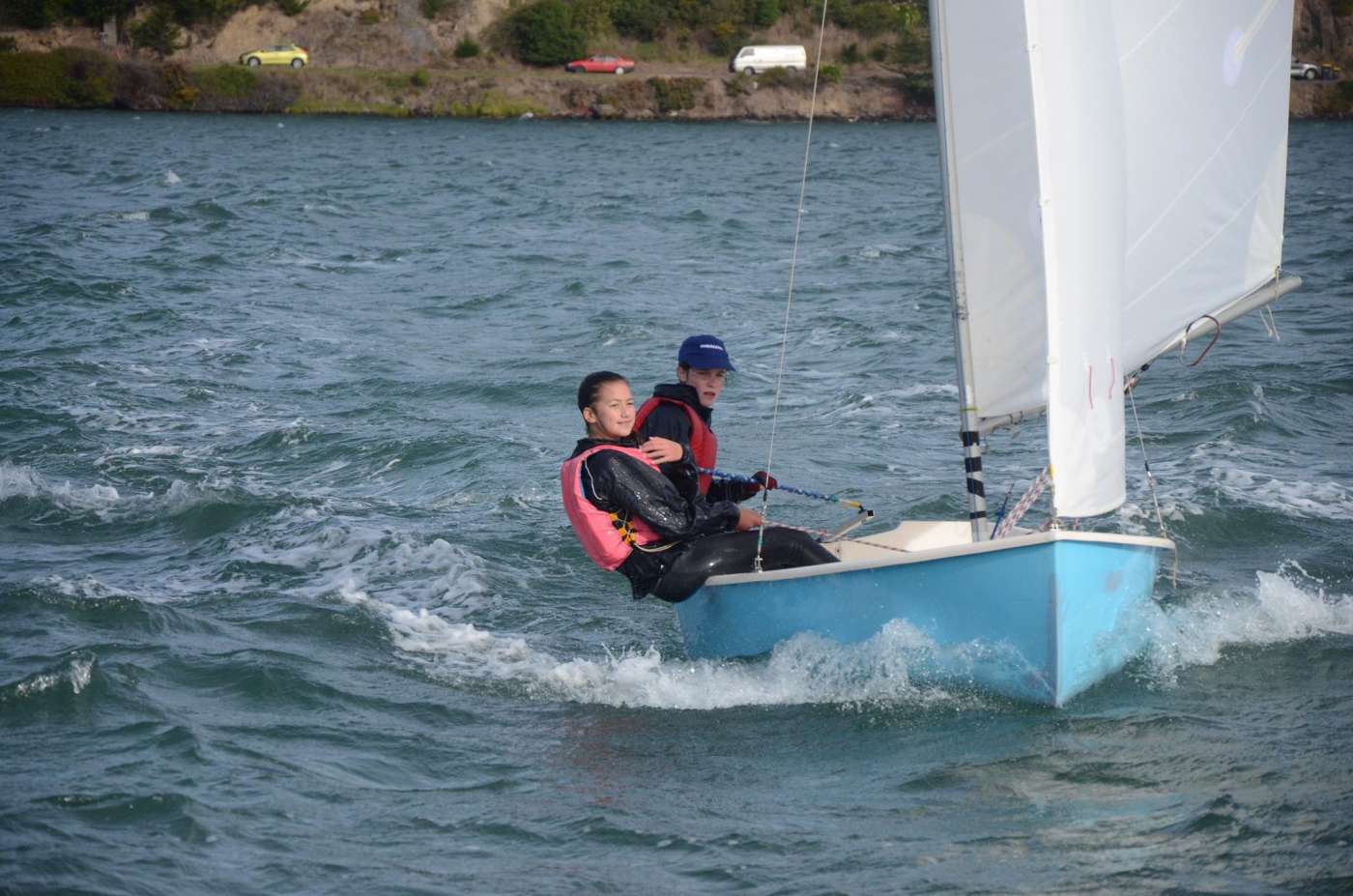 About our team:
In Dunedin, we sail weekly in Sunburst yachts out of Ravensbourne Boating Club. A highlight of the season is participating in the Otago Secondary Schools Sunburst Regatta. This year we showed great improvement when we came 1st in the silver division and gained 1st handicap overall. We also finished 2nd in the girls' division. This taste of success has ignited our enthusiasm for sailing and we're excited to take part in other competitions. We have 6 sailors in our team: Renee (Y11), Iona (Y10), Fern (Y10), Isobel (Y10), Sarah (Y9) and Keala (Y9).
OTAGO GIRLS HIGH ARE FUNDRAISING TO ATTEND A REGATTA IN RAROTONGA!
How will it benefit the community?
We hope to return to Dunedin able to introduce and train other school teams in the sport. Teams racing is quite different to fleet/individual racing, but still fosters a wonderful sense of community, healthy competition and passion for sailing. It is a physical sport that requires quick tactical decision making, good health and core body strength. Without going into the details, some people describe it as playing "chess on the water". This is a sport that will not only benefit youth of Dunedin but also their parents and volunteers within the many yacht clubs on the Otago Harbour. It is typical for older sailors and helpers to quickly learn the tactics in order to coach and umpire. Furthermore, our affiliation with the organisers of the South Pacific Teams Racing Regatta is likely to ensure other young sailors from different schools in Dunedin are invited to this training regatta next year. Once we get this training, not only will we be able to build a Team Racing competition in Dunedin, but we will be confident to participate in regional and national regattas.