Description
I have been riding horses for over 12 years but only decided to specialize in dressage a few years ago. I have been very lucky to have the rides on some amazing horses, but I believe my current horse Devils Chocolate (otherwise known as Tilly) has what it takes to take me overseas to kick start my international campaign as a young rider, and begin my journey towards the 2020 Tokyo Olympics and 2022 World Equestrian Games.
It has always been difficult funding my riding as not only am I having to keep myself healthy but my horses also! I am so grateful to have the support of my parents, but this can only go so far. I recently won the title of New Zealand Dressage Young Rider of the Year, and this got me selected onto the dressage high performance accelerator squad. I am so thankful to receive funding towards international trainers coming into NZ, but sadly this cannot go towards me going overseas! This is why I need iSport and New Zealands help! My current aim is to represent New Zealand in the January Australian Young Rider championships and then the Boneo Classic one week later on Devils Chocolate. This will be our first big trip (other than the large drives we do up and down the country on a regular basis!) and will hopefully be the first of many. I know this will be a massive learning curve for us but I know we have to get our feet wet and challenge ourselves, otherwise we will never know how we face up against the rest of the world! I truly believe that Devils Chocolate and I are ready to face this challenge and we cant do it alone! We need New Zealands help to put us on the international stage for the very first time.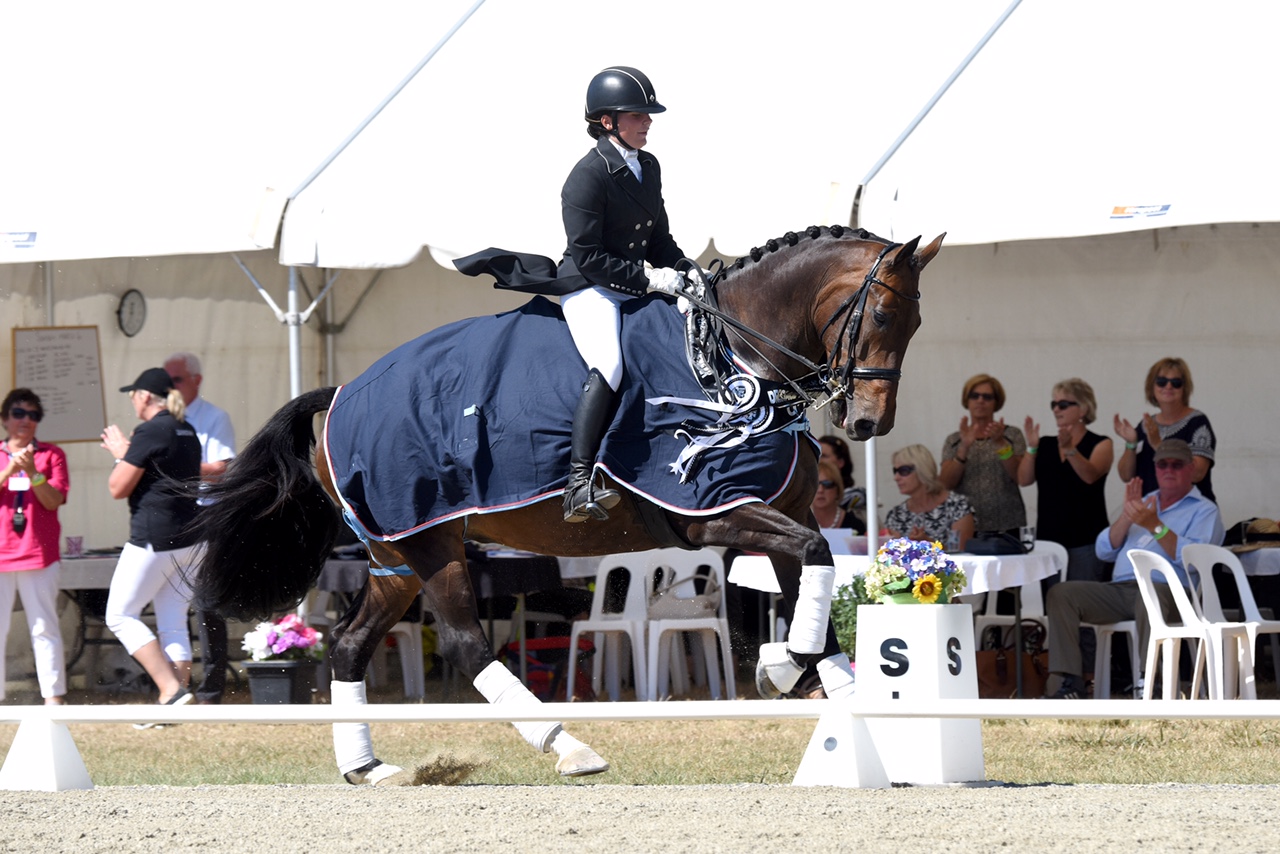 PLEASE HELP LUCARNE MAKE HER WAY TO COMPETE IN AUSTRALIA!
I recently won NZ Dressage Young Rider of the Year, as well as NZ PSG Young Rider Champion, and I have also been selected and am part the NZ High Performance dressage accelerator squad. This provides me with some funding towards training but not towards any international travel or competition. My family are only able to financially assist me to a certain point, and I hope with iSport's help I will be able to represent New Zealand on the international stage, as this is the one of the big first steps for me towards the 2020 Olympics in Tokyo.