Description
With 3 children all competing at such a high level of competition, my wife and I have always some how provided a way for them to travel and be included in all sport opportunities.
Sports trials that have been held out of town, tournaments driving 4 hours away to compete for, selection for regionals and national competitions, making sure that our children get the best opportunity or experience for their hard work and commitment.
Until this point of their young sporting career, this will have to be the highest honour but also the most competitive sporting level that they have a chance to be a part of on a international stage.
Saving and also fundraising always has its difficulties so we may only have enough financial support for only Hope to attend this Oceania cup and maybe Josiah but time can only show.
BACKGROUND
All three of my children Hope(11) Josiah(10) and Jodeci (9) have always been playing sports as soon as they hit the age of 4yrs.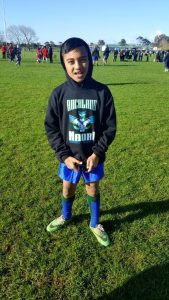 Ranging from soccer, netball, Hockey and athletics. That's just Hope alone excelling in those sports at club level.
Josiah and Jodeci have competed in Rugby championship rounds for school regions and have had summer opportunities with MMA Oliver South wrestling.
Josiah has been gifted an individual programme from the Auckland rugby union to start at three kings primary with certain secondary intermediate schools already showing interest in his sporting abilities.
Jodeci showed so much promise and skill that he was the only junior member of his school to be allowed to compete with the year 5 and 6 seniors at zones regional rugby with his brother.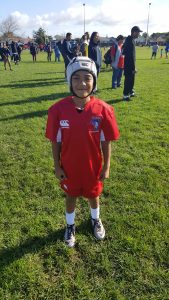 Tag20 football was something that we thought of introducing to them so they could have some fun with playing alongside each other as siblings in the one team.
Now they have come along way from playing local tag modules together through to regionals and national level, to now being selected for a country to compete at an international stage.
THE EVENT.
My children Hope, Josiah and Jodeci are seeking funding to compete at the 2016 Tag20 Oceania cup held in Melbourne, Australia. This will be the highest level of competition they've earned selection for in their young sporting career.
They have been selected to represent our heritage from the small island nation of NIUE for the under12 tag20 team competing against 9 other nations.
Breakdown of costs per player.
Flights $508
Accommodation $350
Transport $100
Playing field strip $200
Off field rep strip $170
Player Fees $60
These are costs Allocated and overseen by the NTAI (Niuean tag association incorporated).