Description
The reason why I need the money is because lacrosse in NZ is not funded so is fully self funded and the costs are very overwhelming. I.e $500 for a training camp in a months time, $400 for training between January and May 2016, $2-3000 for a trip to Australia next year and up to $10,000 for a World Cup in 2017. All these costs include everything from gear/uniform to travel costs, accommodation, food etc.
Georgia is looking for the following assistance: $500 Training camp from Dec 26th-31st in Hamilton $400 for training camps between January and May (2016)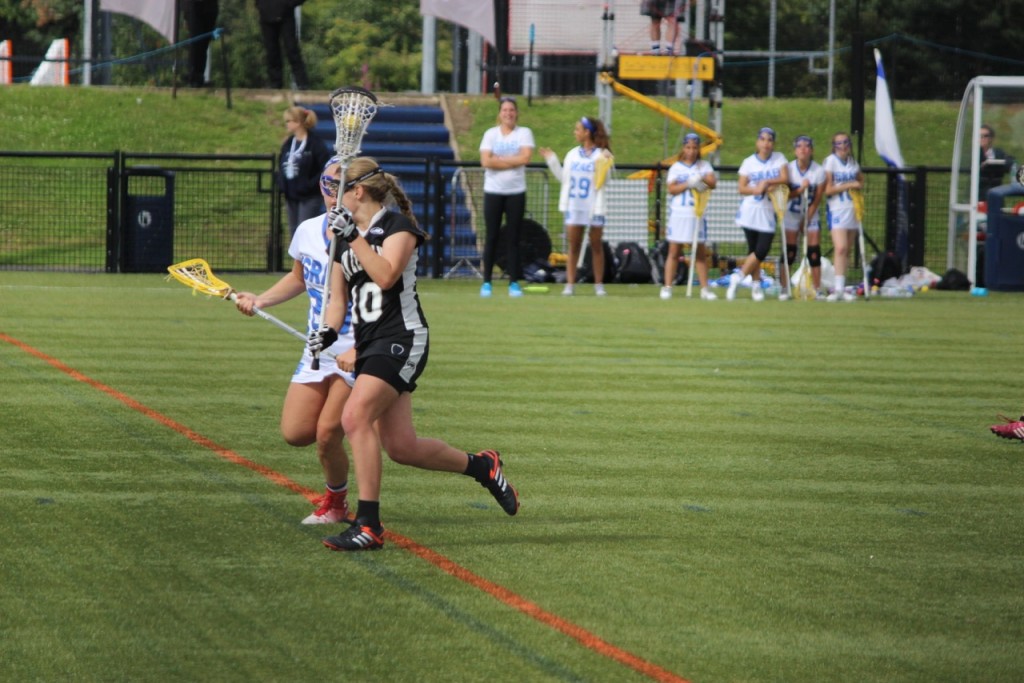 HIGHEST SPORTING ACHIEVEMENT
2014 – Competed in the Australian U18 Nationals as a part of the New Zealand U19 Womens Lacrosse team
2015 – Was a part of the New Zealand U19 Womens Lacrosse team that competed at the 2015 U19 World Cup this year in Scotland. Previously ranked 11th but came out as 5th. Winning against Israel, Korea, Germany, Wales and Japan. Awarded player of the match against Korea. Travelled to America with this team before World Cup to play against different Vermont club teams as warm up games. Won 4/5.
2015 – Now being a part of the 2017 Womens World Cup training squad I travelled to America with this team to compete against a variety of different division one college teams around California
HELP GEORGIA REPRESENT NZ IN LACROSSE!
AUCKLAND
SPORTING GOAL
My sporting goal is to get the the 2017 Women's Lacrosse World Cup in England and to attend University in America to gain even more experience towards my lacrosse endeavours.
TEAM OR CLUB
Current Teams:
Mt Albert Grammar School Premier team 2013 to present (Current Team Captain)
Auckland U19 Representative team 2013 to present
Auckland Womens Representative team 2013 to Present
Westforce Wildcats club A Team (West Auckland) 2012 to Present
New Zealand Women's 2017 World Cup training squad – present (2015)
Previous Teams:
Auckland U15 representative team (2012,2013)
New Zealand U19 team (2012-2015) (World Cup 2015 team)
Tell us why you need support from the iSPORT Foundation *
To help with the funds needed for training camps and competitions while a part of the New Zealand 2017 Women's World Cup Training Squad. The ultimate goal is playing in the Women's World Cup in England in 2017.