Description
Following the national championships I was approached  by a Croquet NZ representative and was invited to be in his training squad.  As part of this squad I will need to travel to Christchurch to receive training and specialised coaching with a view to competing in international competitions during 2017.
It would be amazing to be able to help my mum with the costs associated with my dream.
I have recently been selected in the Under 21 NZ Croquet Team to compete at the World Championships in Australia during February of 2017
Hi, I am Declan Leahy, I am 16 years old and love to compete in Croquet.  I first started croquet in 2014 and thoroughly enjoyed the sport.
I have dedicated a significant amount of time to train and prepare for the regional and national secondary school tournaments.  This year my partner and I placed 1st at the NZ Secondary School Championships.  Despite winning the national championships, I have been challenged with finding enough support as the sport of croquet has very limited exposure.  My sport has placed a large amount of financial stress on my mum and I would really like to find a way to contribute to the cost of my competitions.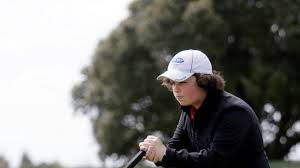 I truly appreciate any help that you may be able to give me – Thank You